DAVID KRUT BOOKSTORE
In 1999 David Krut published the TAXI Art Books Series, the first major publications on South African contemporary artists. From these beginnings, dedicated arts bookstores were opened as part of our Arts Resource activities. Our intention is to promote a greater understanding and appreciation of the visual arts and all arenas of creativity in South Africa. The education programme that started with the TAXI books continues, catering for all ages.
THE BLUE HOUSE
151 Jan Smuts Avenue, Parkwood, Johannesburg
Mon-Fri 9am to 5pm , Sat 9am – 4pm
(t) 011 880 5648
(e) books@davidkrut.com
Arts on Main
264 Fox Street, Maboneng Precinct, Johannesburg
Mon-Sat 9am to 5pm, Sun 10am – 4pm
(t) 011 334 1209
(e) books@davidkrut.com
---
THE BLUE HOUSE

Arts on Main
When visiting, please see our Art Galleries, Workshop and Framing facilities
Although we love the ability to reach out as far as the web allows us, we are still very appreciative of the quiet luxury of paging through exquisite books in our calm, relaxing bookstore venue, surrounded by a tranquil garden. Our focus is on unique texts related to a range of interests – from arts and culture, current affairs, South African literature and poetry to children's stories, activities and art CDs.
We also facilitate interactive events, such as Saturday talks, book launches, film screenings, walkabouts and children's workshops, to maintain an open platform for sharing, learning, and creating. Please check our social media platforms for details on upcoming events.
We have a podcast channel, The David Krut Podcast, through which we host enthusing podcasts with individuals acclaimed in fascinating fields from Russian art to archaeology to motivational speaking, as well as the authors and artists with whom we are collaborating on various projects in our bookstores, galleries and print workshop.
We are the distributor in South Africa of books from TATE Gallery London, who are the publishers of very beautiful children's books, aside from their arts publications. We also stock books from other publishers, which are hand-picked by our team, headed by David Krut. Our large list of children's books also includes titles in indigenous African languages.
Our literacy support includes Early Child Development via the Creative Skills Factory in Stanford. Afrilang is our developing programme encouraging local children's book writers.
David Krut Workshop organises children's art workshops at various locations which can be subscribed to. The are booked out very quickly, so be aware.
The 15 TAXI Art Book titles we published provide an insight into the works of the artists, being the first ever publication on their work. The Educational Supplement published with each book provide definitive material for the teaching of visual arts to all levels of the community. The TAXI Art Books are widely acknowledged as having established an awareness of South African arts and artists internationally.
The TAXI books were 100% made in South Africa and set the standard for ongoing publications on the local arts, design, architecture and other cultural arenas. It also led to Johannesburg having bookstores dedicated to titles on all the arts, including literature, poetry and children's titles
So, with eagerness and passion, we invite and welcome you to visit our bookstores, browse our charming space at THE BLUE HOUSE and visit our galleries and framing facility.
If of interest please Subscribe to our David Krut Projects and Bookstore mailing lists to keep up to date with all our art and book activities.
---
---
Our unique bookstores specialise in books on art and arts-related subjects. We also stock many titles on South African culture and politics, as well as a range of biographies, books of poetry, design, fashion, architecture, history, and various collectable books.
Not only do we stock books that we have published, we are also the distributors for leading publishing houses for Taschen, Tate and Thames and Hudson.
---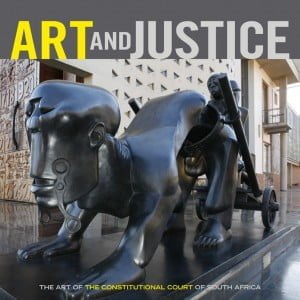 David Krut commenced the publishing activities with a CD-ROM on William Kentridge in 1997. In 1999 Krut was approached to publish a series of monographs on South African artists who had a well-established career, but who had never a book published about their work. The TAXI-ART BOOKS SERIES were published together with an educational supplement with a focus on helping educators teach about artist in South Africa. There was no resource material at that stage, so the TAXI-ART BOOKS SERIES became a standard reference for art teacher at high schools and tertiary intuitions. The taxi series was completed in 2009 with 15 books in the series.
Besides the TAXI-ART BOOKS the publications included books on William Kentridge, Gary Schneider, Johannes Phokela and Stephen Hobbs. The major series was the involvement with judge Albie Sacks in the publication of the two historic books about the new Constitution Court in Johannesburg, Light on a Hill and Art and Justice.
---
This error message is only visible to WordPress admins
Error: No posts found.
Make sure this account has posts available on instagram.com.
CONTACT US
We have a team of individuals who will be able to answer your questions.
David Krut Bookstore
David Krut Bookstore, Johannesburg
151 Jan Smuts Avenue, Parkwood, Johannesburg
Mon-Fri 9am to 5pm, Sat 9am to 4pm
(t) 011 880 5646
Arts On Main, Johannesburg
264 Fox Street, City and Suburban, Maboneng Precinct
Mon-Fri 9am to 5pm, Sun 10 to 4pm
(t) 011 334 1209
United States of America (USA)
David Krut Projects at 526 West 26th Str, New York, NY
(t) 212 255 3094
---