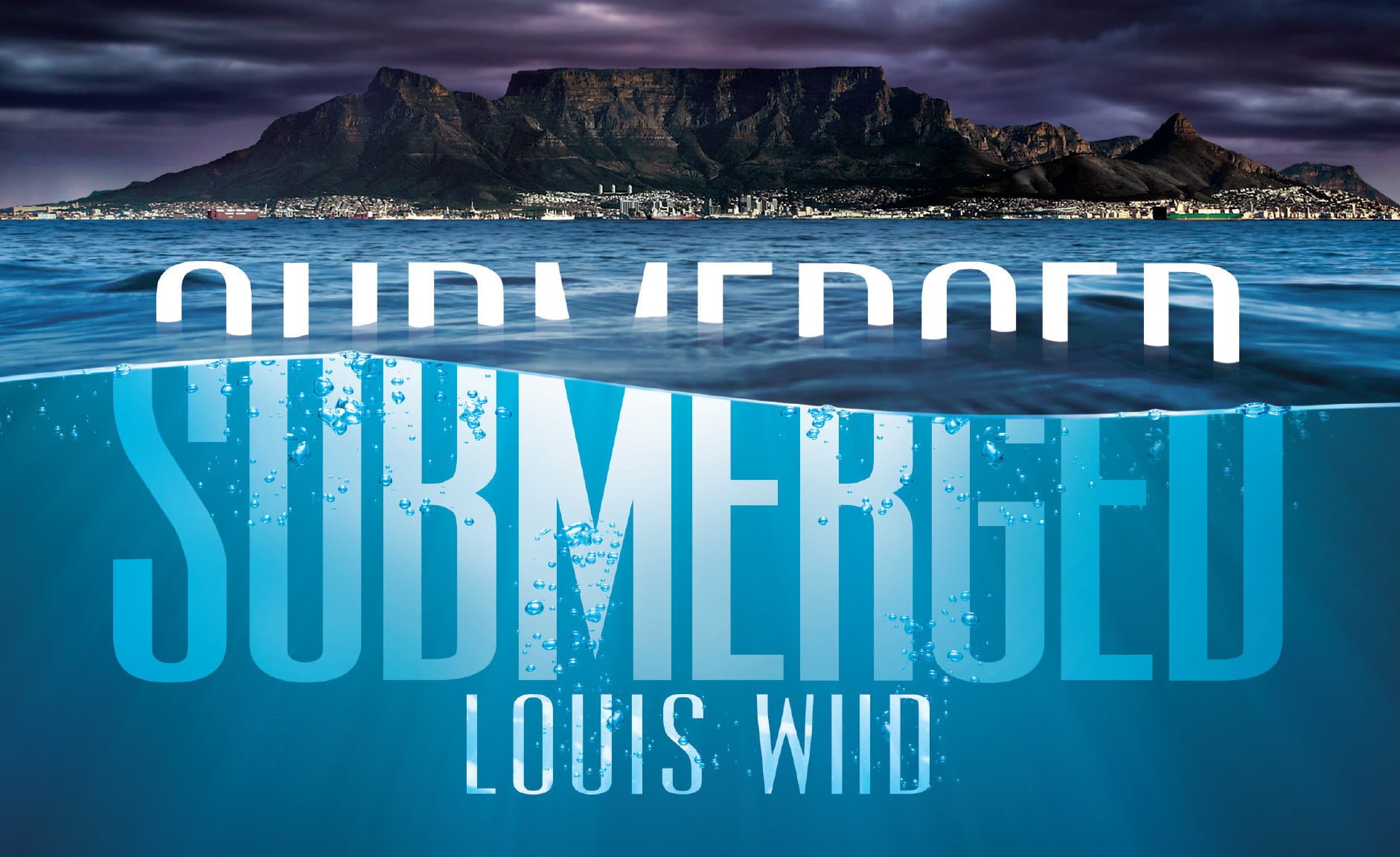 David Krut Projects | Montebello Design Centre | Thursday 26 May | 6h30 for 7pm
After the success of our Johannesburg launch of Submerged – a novel by Louis Wiid, published by Jacana – we will be hosting the Cape Town launch on Thursday 26 May here at our Montebello gallery.
'An international crime adventure with a South African twist; a stylistic cross between Ian Fleming's James Bond and Deon Meyer's more local crime scene: fast-paced, high-flying, gritty, glamorous and violent.' – Alex Smith
On the night there will be an introduction by Pieter Swanepoel and Louiis Wiid will be in conversation with contemporary authors Alex Smith and Karina M. Szczurek.
Entrance is free. Catering and refreshments will be provided.
Please RSVP to illanadkp@gmail.com
About the Book
Who can stop a maniacal Russian and his private army? Surely not a handful of Cape Town gangsters and an Investment Banker/ex-scuba diving instructor…
Submerged is an international thriller traversing the pirate-controlled waters off the Horn of Africa, the lethal world of Russian-organized crime, the buzzing financial capital of London, the rhino slaughter fields of South Africa, the decadence concealed below the brittle veneer of the beautiful city of Cape Town with its adjacent Cape Flats ganglands and the icy, shark-infested waters of the Atlantic.
During a high-risk scuba dive at one of the deep dive-sites of the Red Sea, Sophia Popova, a beautiful but troubled Russian heiress, fails in her suicide attempt. A love affair develops between her and her rescuer, dive instructor Leon Jacobs, and she arranges that Leon, also a bright economics graduate, joins a major investment bank in London. The bank is owned by Russian billionaire and Sophia's father, Bogdan Popov, who made it big from political favouritism, corruption and innovative methods of getting rid of competitors. The love-sick and gullible Leon soon starts drowning in the international syndicated crime world of Popov whose motto is: 'Deal or Death'. Meanwhile, Franklin Benjamin, a notorious Cape Town gangster, but now retired, tries to live a sober life as a commercial fisherman in a small village off the West Coast of South Africa. But when Franklin and Leon's paths cross and, after a series of shocking events disrupt the peace and quiet of Franklin's world, he has to make the impossible decision of whether to rise up from his hibernation and mobilise his gang. Will Leon escape with his life from the global-reaching claws of Popov? And where will Sophia find the courage and strength to slay the inner demons ruling her existence?
About the Author
Louis Wiid resides in Pretoria and Sandton, South Africa with his wife and a bunch of adopted dogs. He qualified as a chartered accountant (CA) and chartered financial analyst (CFA) and therefore, working as a bank risk specialist and auditor, has an in-depth knowledge of the international financial scene and shenanigans. His talent to tell a good story was unearthed when he completed the 'Write a Novel Course' and more recently the 'Advanced Write a Novel Course' (both with distinction) with SA Writers College. Submerged is his first novel.
Price R195
Hope to see you there!
Cape Town Events
31 Newlands avenue, Newlands, Cape Town 7708
Map