DAVID KRUT BOOKSTORE
---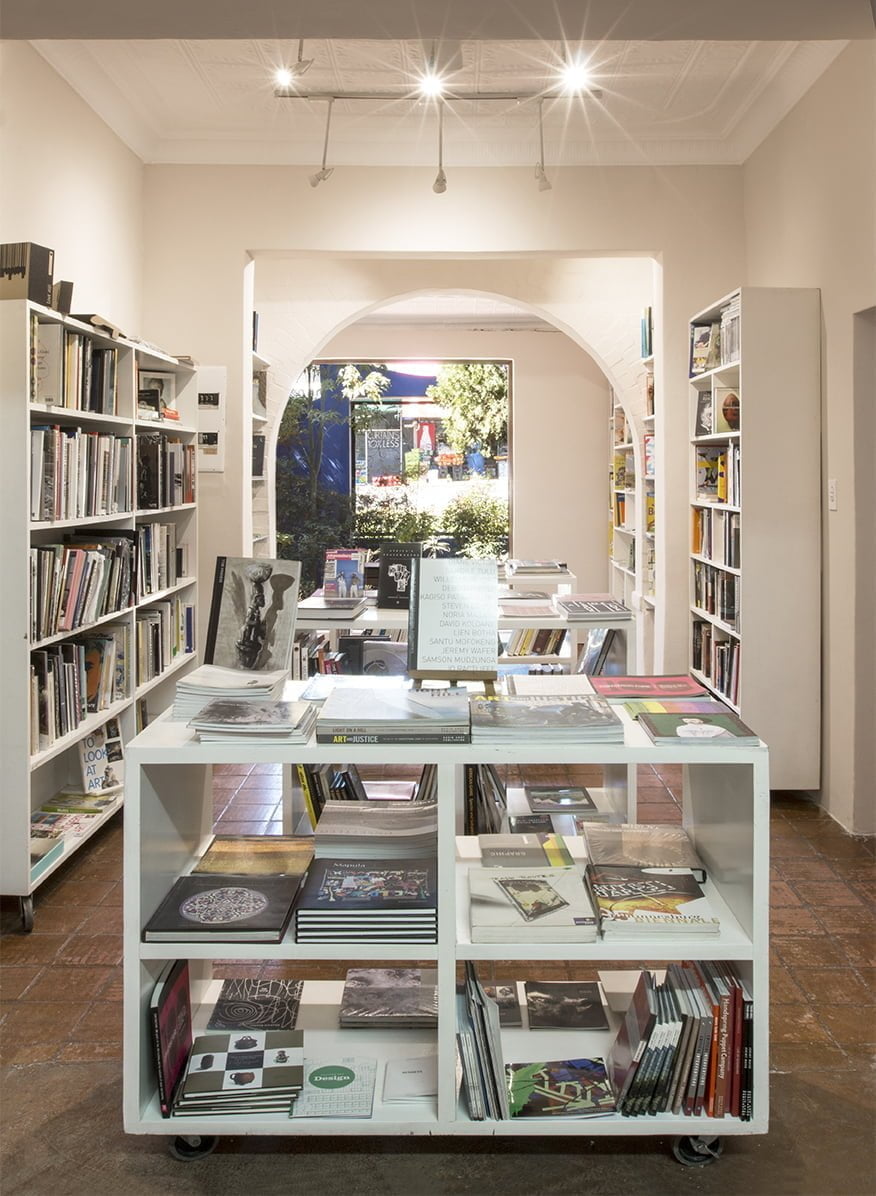 David Krut Bookstores in Johannesburg and New York, is the go-to site to buy art books in South Africa as well as the United States.
Our bookstores evolved from small visual art support venues to very busy interactive spaces connected to our art galleries and etching workshops. We may have started as a humble distribution point for our own publications – the TAXI Art Book Series and further titles on South African artists – but have expanded to offer a very wide range of titles on all aspects of creativity, important non-fiction and definitive knowledge titles.
Here we offer you a convenient online portal through which you can peruse and order any of our books. You will also find information on our events in Johannesburg which relate to our books, artists and our arts activities.
Although we love the ability to reach out as far as the web allows us to, along with the extra reach this gives our art books, we are still very appreciative of the quiet luxury of paging through exquisite books in our calm, relaxing bookstore venue surrounded by a tranquil garden. Please drop in to explore our shelves to see what we mean for yourself.
We are on a mission to support the arts, and especially arts literature that we are keen to share with you, and sure we that we will have a few valuable treasures to offer you.
---
---
CONTACT US
We have a team of individuals who will be able to answer your questions.
David Krut Bookstore
David Krut Bookstore, Johannesburg
151 Jan Smuts Avenue, Parkwood, Johannesburg
Mon-Fri 9am to 5pm, Sat 9am to 4pm
(t) 011 880 5646
Arts On Main, Johannesburg
264 Fox Street, City and Suburban, Maboneng Precinct
Mon-Fri 9am to 5pm, Sun 10 to 4pm
(t) 011 334 1209
United States of America (USA)
David Krut Projects at 526 West 26th Str, New York, NY
(t) 212 255 3094