WILLIAM KENTRIDGE ABROAD
Collaborations with the David Krut Workshop, Arts on Main, Johannesburg
William Kentridge's exhibition That Which We Do Not Remember will be open from the 8th of July until the 6th of September this year at the Art Gallery of South Australia, Adelaide. The exhibition curated by the artist travels from the Art Gallery of New South Wales, Sydney, where it had a successful and extended showing.

David Krut Projects is always pleased when art from it's workshop is exhibited internationally. This major woodcut, That Which I Do Not Remember, illustrated above, is the fourth work from the series entitled The Triumph and Laments Woodcuts . This is part of a major woodcut project consisting of six monumental woodcuts created over a three year period by Jillian Ross and her team working closely with William Kentridge's neighbouring studio at Arts on Main, Johannesburg.
In April 2016 William Kentridge completed the installation of a monumental frieze along the banks of Rome's Tiber River. The 550 meter work was stencilled onto the wall of the river from Ponte Sisto to Ponte Mazzini. It is called Triumphs and Laments and consists of scenes from the cultural and political history of Rome referenced from drawings that Kentridge had been preparing in his studio in Johannesburg for some years.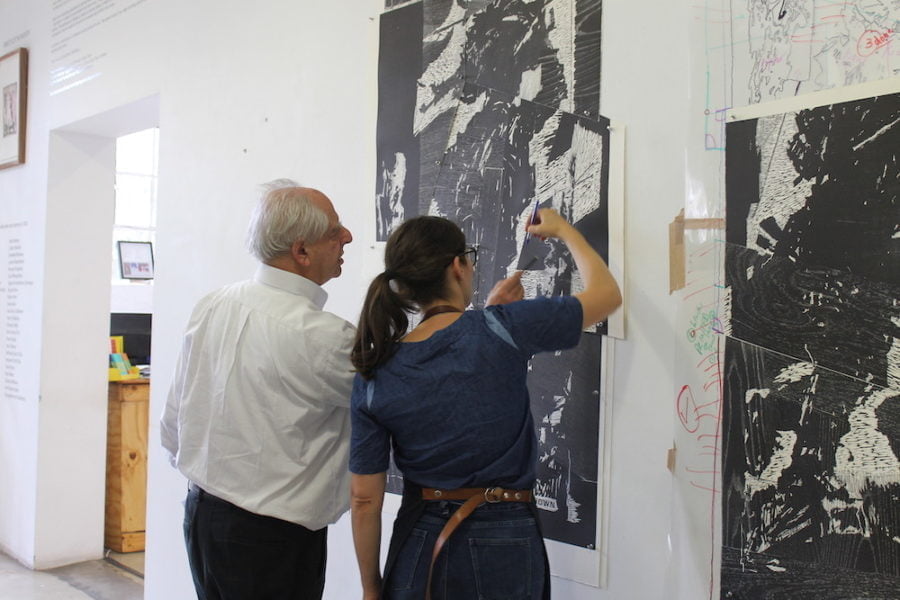 The six works comprising of The Triumph and Laments Woodcuts are:
Mantegna is based on a group of nine paintings entitled Triumphs of Caesar (1484 – 1492) by Andrea Mantegna (1431 – 1506)
The Flood draws its inspiration from a photograph found online of the Romans seeking refuge from the devastating effects of the Tiber River flood that ravaged Rome in 1937.
Lampedusa: The solitary figure in Lampedusa is based on a photograph of Eritrean widows attending a memorial service for victims of a shipwreck off the island of Lampedusa in October 2013.
The above works are adaptations and reference existing images, That Which I Do Not Remember, is the only original image by Kentridge that is portrayed along the wall of the Tiber River. Kentridge states that this work is not only "about a personal loss of memory, [but also] about the things that society wants us to forget, a sort of "fill in what you want" for what we do not want to remember. "
Refugees: Leaning on Air consisting of two parts, Refugees: Leaning on Air and Refugees: Leaning on Air ( God's Opinion is Unknown). These two works pertain to the refugee crisis prevalent throughout the world at this time, especially emanating from Africa and the loads these refugees bear.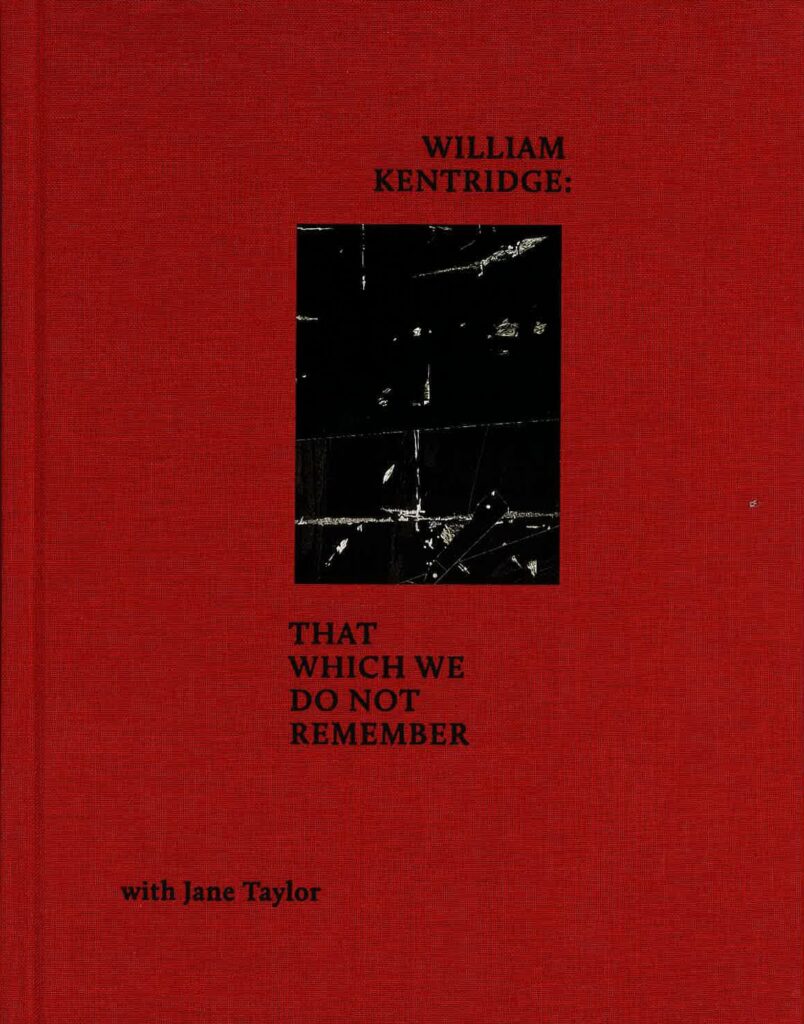 Alongside the upcoming exhibition at the Art Gallery of South Australia, William Kentridge: That Which We Do Not Remember, has been produced and published by the Naomi Milgrom Foundation.
A brief excerpt taken from the book illustrated above:
"The memory archive is much on our minds, caught as we are in a reiteration of our crimes and misdemeanours, both unaware and aware of That Which We Do Not Remember.

There is a pivotal work of memory, often understated, and that is the work of forgetting. We often misinterpret what it is that memory does. It holds, and it lets go.

Kentridge describes in the conversation part of this book how the image of That Which We Do Not Remember comes to be one of the motifs drawn by him on the banks of the Tiber in Rome." – Jane Taylor, page 44.

"Within this dramatically configured exhibition, That Which We Do Not Remember, Kentridge reflects on his opus by incorporating 32 works of diverse media including sculpture, film, charcoal drawings, collage, sound and tapestry – what Kentridge refers to as the "alchemy" and "transformation of materials". At the exhibition's core is a significant selection of artworks from the Naomi Milgrom Collection." – Art Gallery New South Wales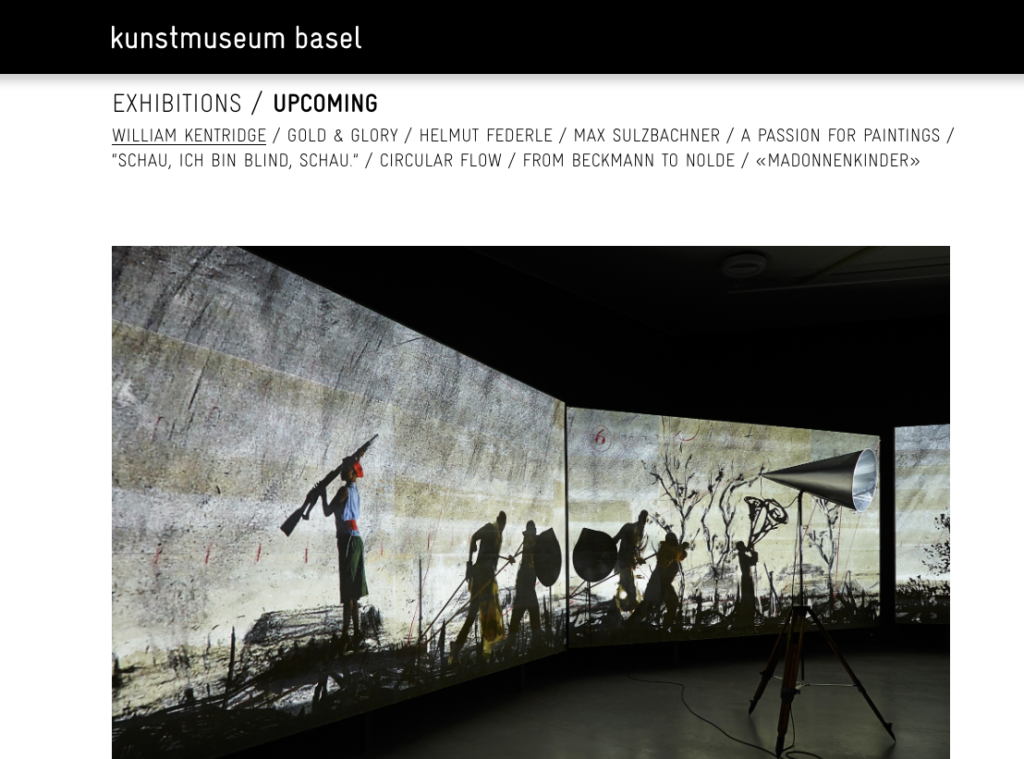 In early June 2019, the Kunst Museum, Basel will also be opening an exhibition by Kentridge titled: A POEM THAT IS NOT OUR OWN. This exhibition will feature the complete set of the six works in The Triumph and Laments Woodcuts series.
The 2019 Holland Festival
Another upcoming and exciting event will be William Kentridge's participation at this years Holland Festival . Here Kentridge, alongside Congolese dancer, choreographer, theatre maker and storyteller, Faustin Linyekula, will take part in the festival as the associate artists. They will discuss their work in this conversation, about making art in Africa and Europe, and the paradoxes of living and working in a postcolonial society.
"William Kentridge (South Africa, 1955) is internationally acclaimed for his drawings, films, theatre and opera productions. His practice is born out of a cross-fertilisation between mediums and genres. His work responds to the legacies of colonialism and apartheid, within the context of South Africa's socio-political landscape."- Quinsy Gario
Here at The David Krut Bookstore and Gallery at 151 Jan Smuts Avenue, Parkwood, Johannesburg we have an extensive range of publications regarding Kentridge and his practice as well as a semi permanent exhibition of his works. For more information about our publications click here and for more about William Kentridge's art click here.
Upcoming local exhibitions:
Zeitz Mocca: Why Should I Hesitate? Putting Drawings to Work is a major exhibition by internationally acclaimed artist, William Kentridge. The exhibition will be the largest exhibition held in Africa in over a decade and will be hosted simultaneously in two parts, alongside Norval Foundation's Why Should I Hesitate Sculpture. https://zeitzmocaa.museum/exhibition/exhibitions/why-should-i-hesitate-putting-drawings-to-work/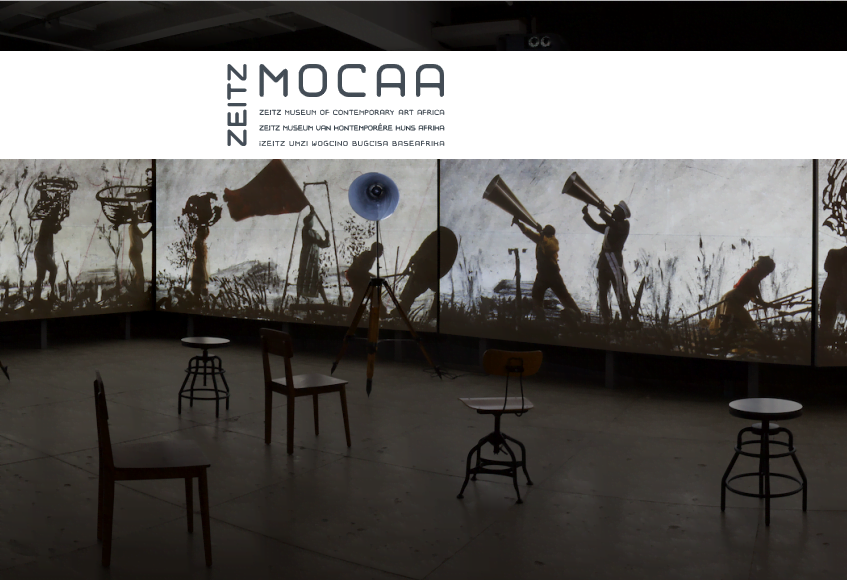 Norval Foundation: https://www.norvalfoundation.org/upcoming-exhibitions/a
Related Articles:
William Kentridge: Triumph and Laments Woodcuts Continues: http://davidkrutprojects.com/50247/william-kentridge-triumphs-and-laments-woodcuts-continues
The Making of That Which I Do Not Remember:http://davidkrutprojects.com/exhibitions/50118/the-making-of-that-which-i-do-not-remember
Bibliography:
Triumphs and Laments, ISBN: 9783960980223
William Kentridge: Right Into Her Arms, ISBN: 9780992464059
William Kentridge: That Which We Do Not Remember, ISBN: 9780646989358