TATE Art in a Box | Children's DO-IT-AT-HOME Activity Cards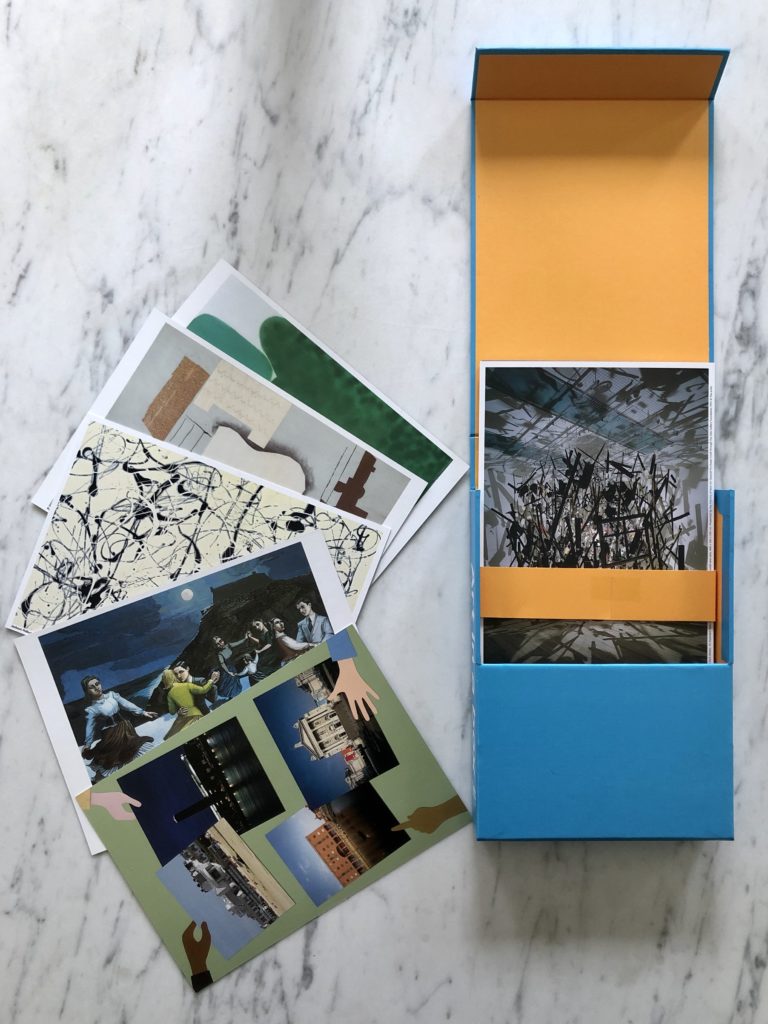 Keep your children's creative juices flowing with Tate Publishing's wonderful interactive Art in a Box
Art in a Box is an ideal way of introducing children to the world of art and encouraging them to use their own artistic creativity. Ideal for children's entertainment at home or as a resource for teachers in the classroom, 'Art in a Box' contains twenty A5 cards each depicting a work from Tate's collection, with a range of related art activities detailed on the reverse including painting, collage, textile, photography and sculpture.
Sarah is an artist, a teacher and an educational consultant and is a visiting lecturer at Goldsmith's College and the Institute of Education. Drawing on her extensive experience in the classroom she has developed 'Art in a Box' as a tool to inspire children about art and to get them making their own
Each card features a full colour image of an art work with activity notes on the back. The notes encourage children to notice details about the art work, and then gives them clear instructions on how to make their own work of art in a similar vein. Artists featured include Picasso, Hepworth, Ofili, Moore, Klee, Pollock, Blake and Gilbert & George
Contains: 20 colour a5 cards, glossary of key terms, practical tips, colour wheel
A number of the activity cards, with instructions can be found and followed below. We hope this helps you and your children to stay creative and having fun at home. This blog post will be updated weekly with new activity cards, so stay tuned!
Jackson Pollock, Number 23, 1948.

Instructions to activity.
Pablo Picasso, Bottle of Vieux Marc, 1913

Instructions to activity.
Eduardo Paolozzi, Sack-o-sauce, 1948

Instructions to activity.
Victor Pasmore, The Green Earth, 1979-80

Instructions to activity.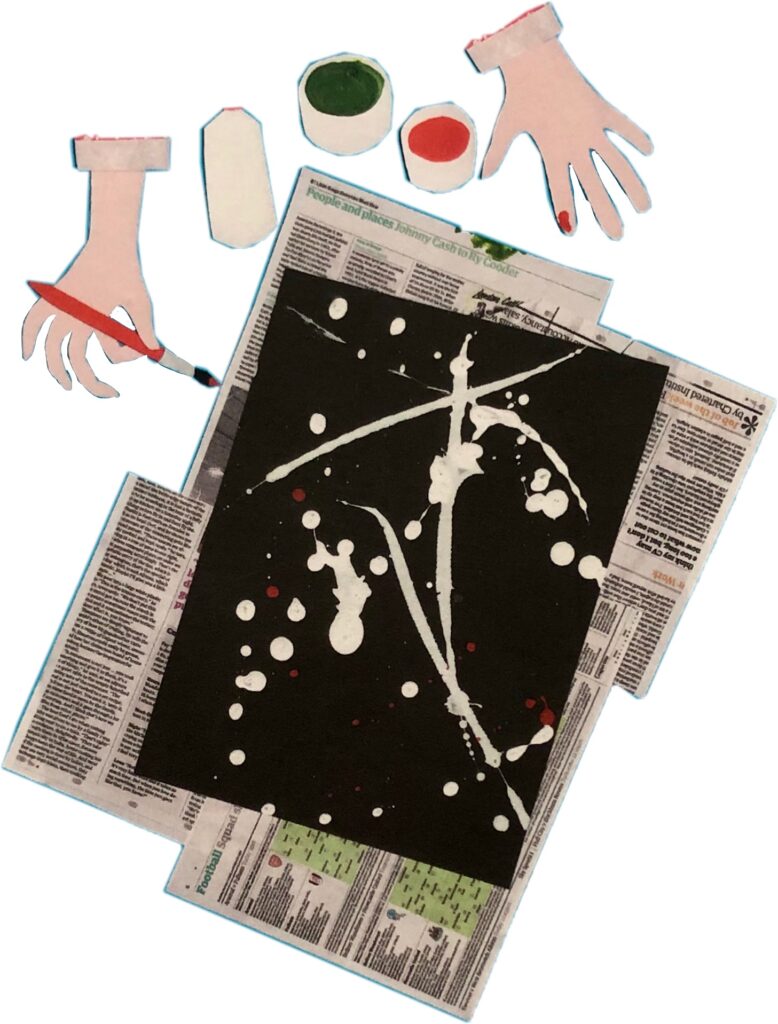 Chris Ofili, No Woman No Cry, 1998

Instructions to activity.
Julian Opie, Imagine you are driving 1998-9. Screenprint on paper.

Instructions to activity.
Cornelia Parker, Cold Dark Matter: An Exploded View 1992.

Instructions to activity.
Paul Rego, The Dance 1988.

Instructions to activity.
Dame Barbara Hepworth

Instructions to activity
Gilbert & George

Instructions to activity
Naum Gabo

Instructions to activity
Tony Cragg

Instructions to activity
#tate#art#artinanox#creativity#children#kids#tatekids#activity#isolation#davidkrutbookstore#davidkrutprojects#saturday#fun