Author Feature: Harry Kalmer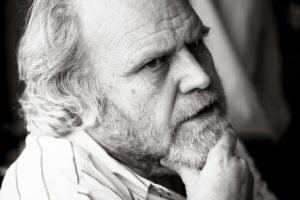 This week's Author Feature is Harry Kalmer, playwright and author extraordinaire. 
He is the author of 23 plays and 9 books of fiction. He often writes about Johannesburg and mostly in Afrikaans.
His book 'n 1000 Stories oor Johannesburg was short-listed for 7 awards and will be published in English by Penguin in 2017.
His most recent play The Bram Fischer Waltz won both the Standard Bank Silver Ovation Award (2013) and Adelaide Tambo Award for Celebrating Human Rights through the Arts (2014).
The play will be published in both English and Afrikaans by Wits University Press in 2016.
His short story Luminosity was included in Ponte City, winner of the Deutsche Börse Prize (2015) and published in the USA and Holland.
He is a 2016 JIAS Writing Fellow.